In the latest edition of the It Is Written: Author Series, host Terry Cato, interviews author Angela Marie Holmes.
Angela M. Holmes-Poole, newly married was born and raised in Sacramento, California. She is debuting her two transitional memoirs "Lukewarm" and "I Don't look Like What I've Been Through" while bringing urban fiction to life. This trilogy is based on true trials and spiritual triumphs after a near death experience by gunfire in 1995. Relocating to Atlanta in her mid-twenties, Angela established lifelong friendships and extended family. This author used writing as her therapy to share her experiences of domestic violence with other young woman who have been or are going through similar situations. While reflecting over her life, she realized that everything happened for a reason. Angela strives to be a light to her friends and community as an active member of Center of Praise Ministries. The author is now working to finish her Lukewarm trilogy with her third novel entitled "Here I Am".
Check out Terry's latest interview with author, Toni Shiloh. Toni is a wife, mom, and Christian fiction writer. Once she understood the powerful saving grace of the love of Christ, she was moved to honor her Savior. She writes soulfully romantic novels to bring Him glory and to learn more about His goodness.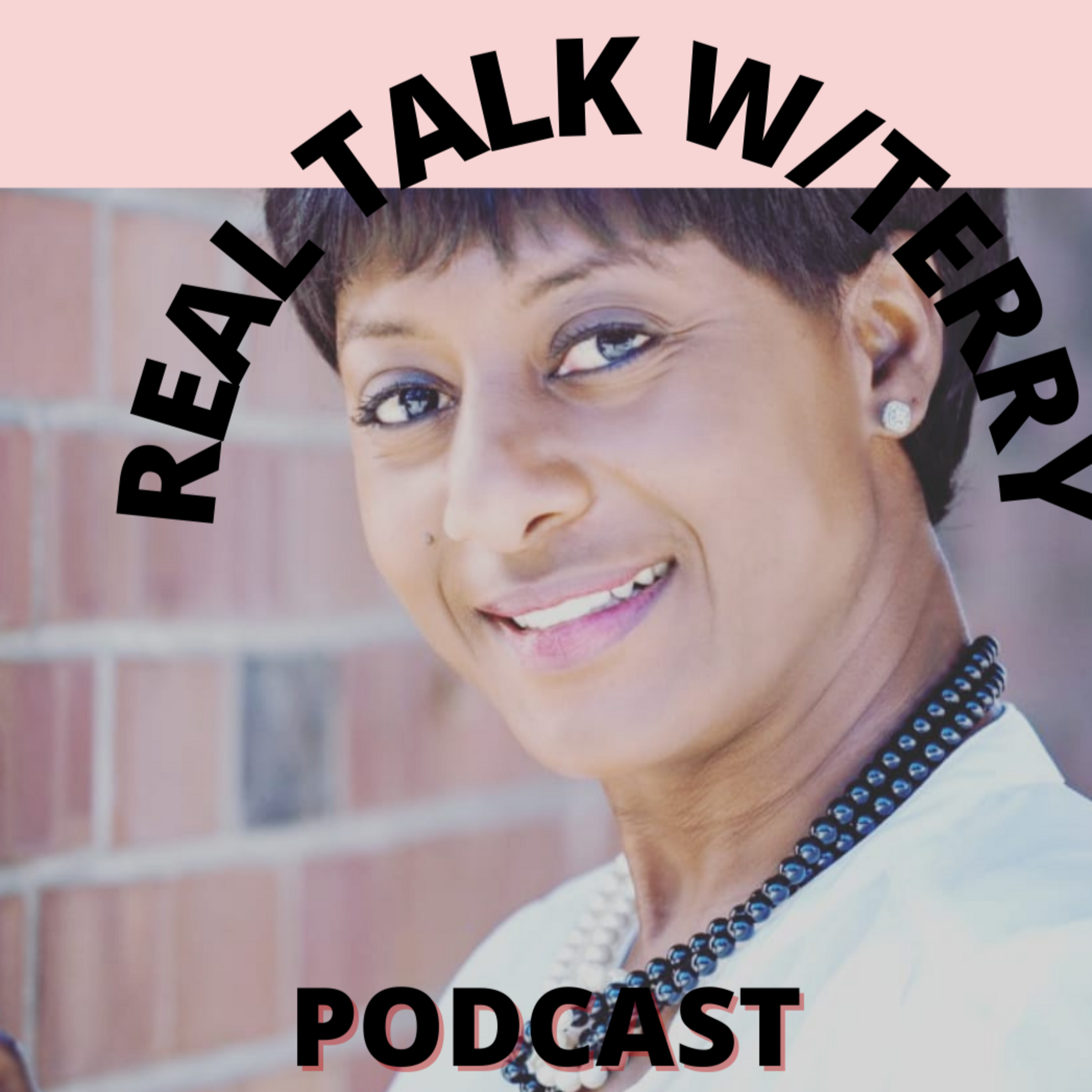 Episode 28: Real Talk w/Terry: After Hours_E7 Can Men and Women Be Platonic Friends
–
Real Talk w/Terry
Terry Cato welcomes back Sexpert, Bre. They discuss the sometimes complicated relationship between men and women. Can men and women be BFFs, and can men and women have a truly platonic relationship. 
Terry Cato interviews bestselling author Dr. Arianna Sholes-Douglas. Arianna Sholes-Douglas, MD, FACOG is the founder and visionary of Tula Wellness, PLLC. She has practiced medicine for over 20 years and is board certified in Obstetrics and Gynecology and Maternal-Fetal Medicine. As a graduate of the University of Arizona's Integrative Medicine Fellowship, founded by Dr. Andrew Weil. Dr. Arianna combines her extensive knowledge in women's health with the field of integrative medicine. Dr. Arianna specializes in integrative women's health, a subspecialty of gynecology that incorporates evidenced-based alternative medical therapies to promote healing, recognizes that several factors (mind, body, and spirit) contribute to wellness, and honors a patient-centered approach and healing partnerships between patient and physician.
Check out Terry Cato's radio interview with Eric of the Morning Drive Thru.
In a Black History Month special, host Terry Cato interviews Wanda Lee Stevens author of "50 Years of Assimilation". They discuss post-racial America, the Black Lives Matter Movement, and more!
Book Bundles available! Bundle includes: a signed copy of "No Longer a Bridesmaid!" and a T-shirt.
Webstore: https://www.terrycato.com/online-store
Email: info@terrycato.com
Excerpt from Entrepreneur.com
Women make up one half of the earth's population. And yet, if you survey the landscape of founders of the most notable tech companies in recent years — Mark Zuckerberg, Brian Chesky, Jack Dorsey, Travis Kalanick — they are all white males. These leaders of Facebook, Twitter, Airbnb and Snapchat give the appearance that founding massively valuable companies is primarily the sport of men. Is it just a coincidence that none of them are women? Are we to believe that women simply don't create great things? Or, should we instead address the reality that we live in an unbalanced world where the path for female entrepreneurs is much much harder?"