Category:
Christian Living
In this episode, host Terry Cato welcomes back Bre (Sex Educator and pleasure Sensei). They discuss strategies and ways that parents can talk to their children about sexuality.
In the latest edition of the It Is Written: Author Series, host Terry Cato, interviews author Angela Marie Holmes.
Angela M. Holmes-Poole, newly married was born and raised in Sacramento, California. She is debuting her two transitional memoirs "Lukewarm" and "I Don't look Like What I've Been Through" while bringing urban fiction to life. This trilogy is based on true trials and spiritual triumphs after a near death experience by gunfire in 1995. Relocating to Atlanta in her mid-twenties, Angela established lifelong friendships and extended family. This author used writing as her therapy to share her experiences of domestic violence with other young woman who have been or are going through similar situations. While reflecting over her life, she realized that everything happened for a reason. Angela strives to be a light to her friends and community as an active member of Center of Praise Ministries. The author is now working to finish her Lukewarm trilogy with her third novel entitled "Here I Am".
Check out Terry's latest interview with author, Toni Shiloh. Toni is a wife, mom, and Christian fiction writer. Once she understood the powerful saving grace of the love of Christ, she was moved to honor her Savior. She writes soulfully romantic novels to bring Him glory and to learn more about His goodness.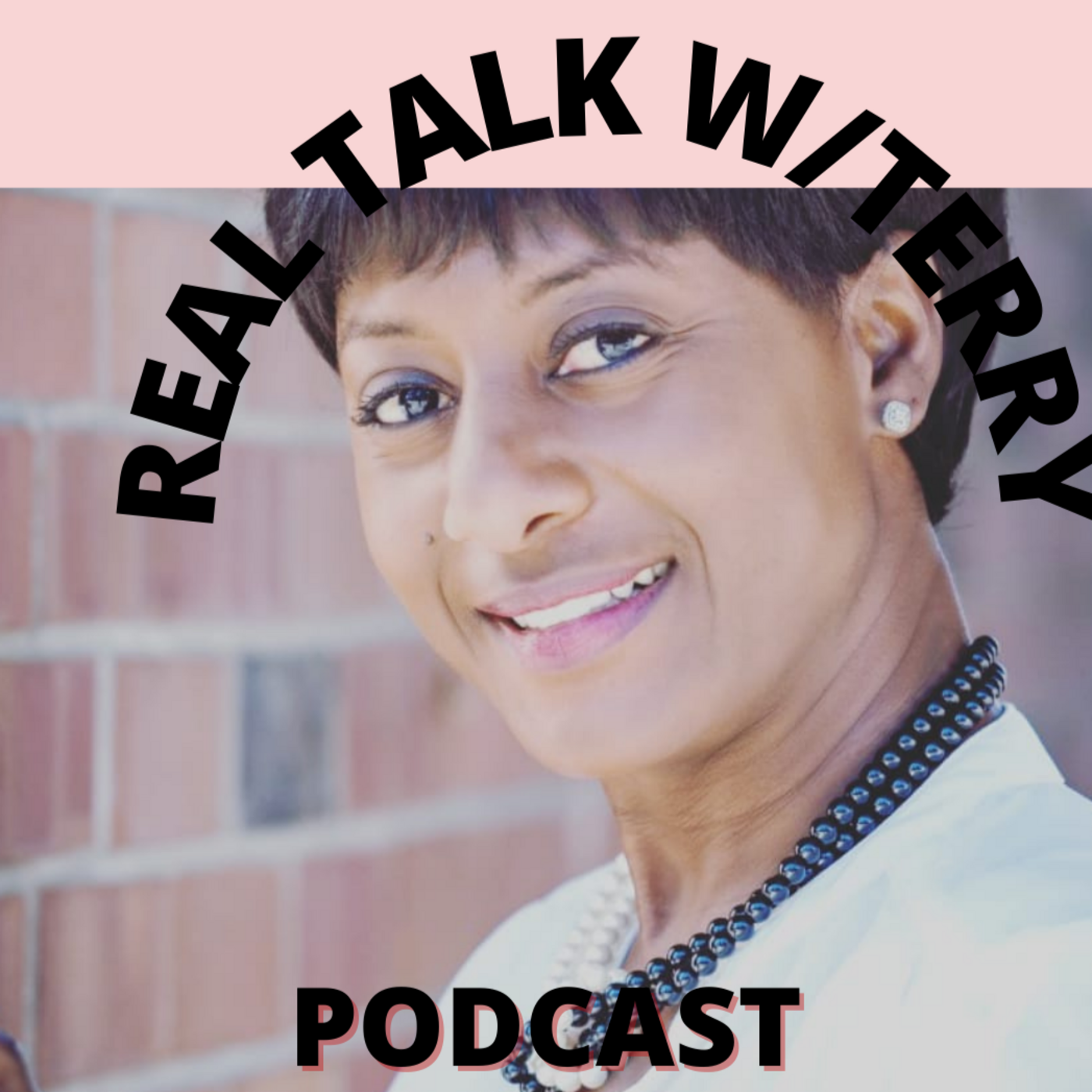 Episode 29: Real Talk w/Terry: After Hours_E8 Men Who Will Not Commit
–
Real Talk w/Terry
Host Terry Cato welcomes back resident sexpert Pretty Sexucated. They discuss some men's inability to commit in a relationship and what happens when you stop allowing the non-commitment type to take up space in your life. #NoLongerABridesmaid
Congrats are in order for Destiny's Child Michelle Williams and former Youth Pastor and Professional Sports Chaplain, Pastor Chad Johnson! The couple formally announced that they are engaged to be married this summer. For those who have been with this blog family for a couple of years, you may remember, Terry Cato's interview with Pastor Chad on his call to ministry, relationship status and career.
Pastor Chad is a friend of Relationships-411 and we wish both him and Mich
elle nothing but love, happiness and success!
More:
Michelle reveals why she waited to tell Beyonce and Kelly about her relationship
Inspired by Joyce M. Jones
"Two are better than one; because they have a good reward for their labour. For if they fall, the one will lift up his fellow: but woe to him that is alone when he falleth; for he hath not another to help him up." — Ecclesiastes 4:9-10
My husband has undergone numerous health challenges in the past decade of our twenty-six years of marriage. Quite recently, he had a "routine" procedure that nearly cost him his life. There is really no, minimally invasive, "routine" procedure when you are diabetic. A couple of days after the procedure, he was weakened and in pain with chills and a fever. It was apparent that he had an infection. I accompanied him to urgent care where it was determined that he had a serious sepsis infection requiring hospitalization.
When I left him at the hospital, I knew he was sick but felt confident that once the antibiotics had taken effect, he would be fine. About 3 a.m., I received a call from the hospital that he would be moved to ICU. They allowed him to speak, his voice was trembling. He expressed that he felt very cold and that he loved me.

At the time, he and my 92-year-old father were in the hospital. I thought the worst, "my God, I didn't want my story to be that I lost my husband and my dad very close together". I had heard of such stories, but I did not want it to be mine. God enveloped me in His peace. I prayed that God would spare him; that no matter what, I would trust Him; and that His perfect will be done. I tried to sleep, but of course I couldn't. I was not worried. I wanted the time to pass so I could see him. He is a Veteran and getting onto a military base hospital isn't as easy as just driving up to a civilian hospital. I wanted my son to see him, just in case this would be the last time. I phoned the hospital about every hour. At daylight, I gathered my son and we headed to the hospital. The antibiotics were working. God didn't have to do it, but He did! He spared both my husband and my dad. You have heard the saying, "you don't miss your water, 'til the well runs dry". Well, that is not me when it comes to my husband. I love him and appreciate him every day. I know I would not be the woman who I am without him. I am so thankful and I realize that our love is truly meant to be a divine union. We were brother and sister in the Lord first, fellowshiping and discovering bible truths; then friends, sharing our everyday experiences, getting to know one another and accepting one another; then husband and wife, sharing love and life, building an amazing family together.
Prayer:  Thank you Lord for my husband and my marriage.
Meditative Reading:  Ecclesiastes 4:9-12
"She will wear what she wants to wear, in the Name of Jesus." That was Pastor Devon Franklin's response to a woman, who questioned his wife, Meagan Good's choice of clothes. The showdown took place at a recent Valentine's Day event that the couple appeared at to promote their new book. It's no secret that actress, Meagan Good's choice of clothes at high profile events has raised some eyebrows in the past. I have watched the video clip that has gone viral and read many of the comments and have tried to maintain my silence on the hot topic.
However, as a woman of God who has strong convictions and believes that a Christian in the entertainment business has a unique plat form, I can no longer maintain my silence. First off, I do not agree with the woman's approach and how she came at the actress regarding her choice in clothing; I do however feel like her comment was valid, her approach simply lacked tact. I applaud Pastor Franklin's ferocity in defending his wife, but his response left much to be desired. The word of God says, "All things are lawful [that is, morally legitimate, permissible], but not all things are beneficial or advantageous. All things are lawful, but not all things are constructive [to character] and edifying [to spiritual life]." 1 Corinthians 10:23 (AMP) As I watched the clip, this scripture immediately came to mind. In and of itself what a Christian chooses to wear has no bearing on whether or not they are saved. But has everything to do with their witness and credibility.
As Christians, we have the holy spirit residing inside of us. The role of the holy spirit is to be a helper, a comforter, it rebukes, and convicts us. In other words, once we become saved, the holy spirit awakens in us and we as Christians should be enlightened to the point where, we realize that perhaps many of our choices in life bears no witness as to whether or not we saved, but our choices definitely affect our witness and effectiveness as Christians. And I do believe that holy conviction is what brought Meagan to tears. Her response to the comment in summation was, "…if that's how you feel, pray for me."
Selah.
Full interview:
In part 2 of the Saved, Single & Satisfied episode of Real Talk w/Terry, host Terry Cato has an in-depth conversation with two female ministers; they discuss ungodly soul ties, do we only have one soul-mate, on-line dating, can you out-grow your spouse and the declining popularity of the single's ministry in modern day churches.
The following message – with minor edits – has been making its annual rotation around Facebook for the past couple of days and worthy of a share. Read more…
I recently saw a show where the widow of a Pastor who had committed suicide as a result of the Ashley Madison hack and leak was interviewed. As this widow shared her story of losing her husband and life partner, my heart literally ached for her. Her story made me think of Josh Duggar, another Ashley Madison client, and his wife and what they both must be going through. The shame, guilt and conviction of knowing that the man – at the head of their house – who was so vocal and unforgiving of those who do not follow their strict conservative Christian belief system has major character and moral flaws of his own.
What comes to mind is Ephesians 2:4-5, "But because of his great love for us, God, who is rich in mercy, made us alive with Christ even when we were dead in transgressions—it is by grace you have been saved." God's unconditional love for us is so great that while we were dead in sin, it was God's grace that saved us. He looked beyond our shortcomings and our sin and had mercy on us! We all are in need of God's grace. No matter how perfect we try to live, even on our best day – we still fall short. The very sinful nature and heart of man should compel us to be empathetic towards our fellow man. Oftentimes, this unfortunately is not the case. I often witness, those of us who are mature in Christ feel it's our duty to act as judge and jury to those who are struggling with a particular issue or sin. True, we must hold our brothers and sisters in Christ accountable for their actions, but must do so in love. And remember that Pride goes before destruction, a haughty spirit before a fall. (Proverbs 16:18)
Rebuke in love …. we all are in need of God's Grace!
Twitter: @terry411cato / @rlats411