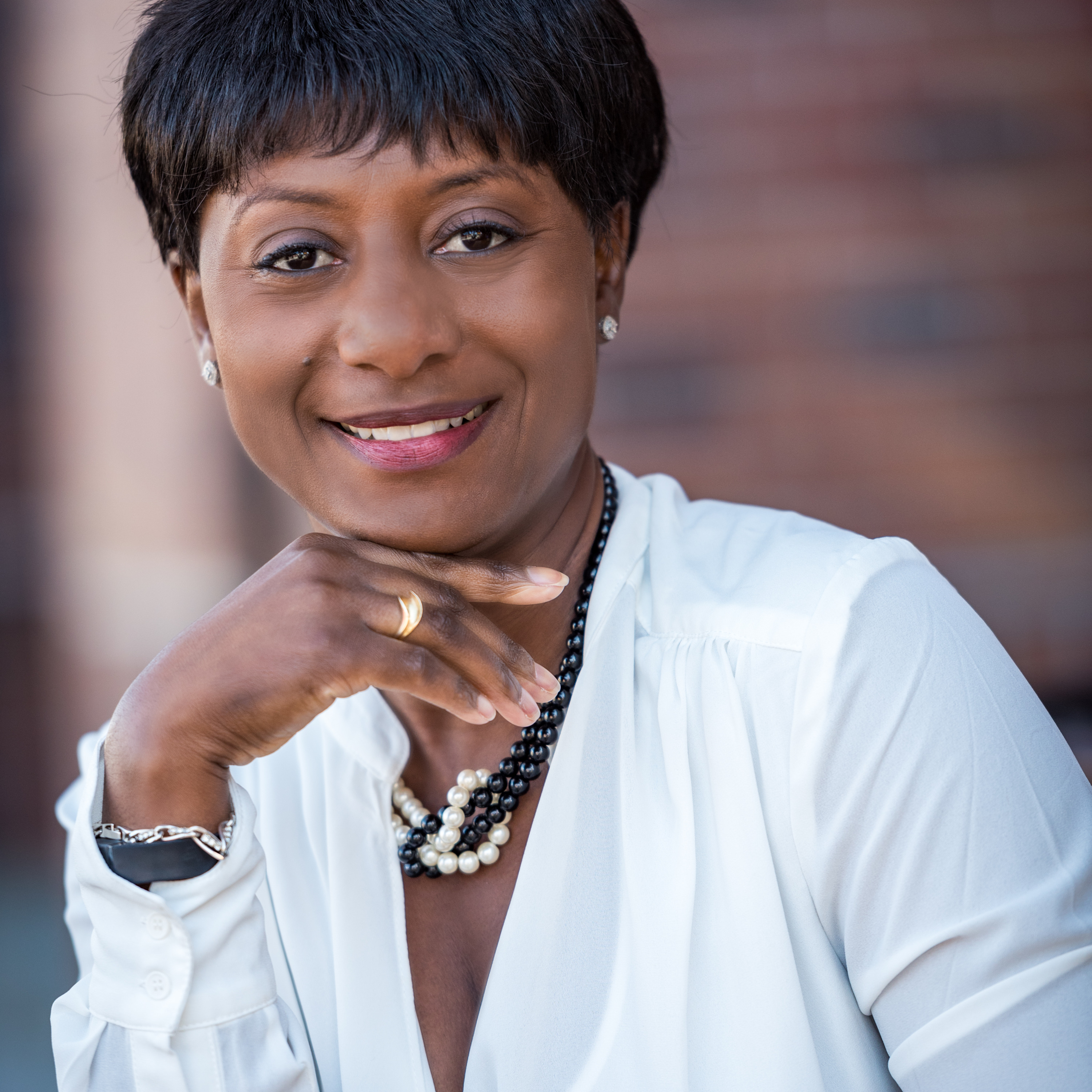 It Is Written: Dr. Arianna Sholes-Douglas
–
Real Talk w/Terry
Host, Terry Cato interviews best selling author Dr. Arianna Sholes-Douglas. They discuss her book, "The Menopause Myth".
Terry Cato interviews author, consultant, and business owner Berneitha McNair. Ms. McNair is the Founder and President of Berneitha McNair Consulting (BMC) and has experience as a nonprofit executive director, state association board chair, workforce board member, and adjunct instructor. McNair was previously employed as the Executive Director of the Northeast Florida Community Action Agency, Inc. and served as Board Chair of the Florida Association for Community Action. McNair graduated with honors from the University of Southern Mississippi (Southern Miss) with a Bachelor's Degree in Communication. She also completed Master's Degree Coursework at Southern Miss. McNair has a wealth of knowledge gained throughout her career. Her innovative and interactive sessions were strategically designed by utilizing a modern, trendy approach to training that will inspire teams. McNair's presentations are informative, motivational, energetic, and designed to help businesses and individuals enhance their capacity to achieve results. McNair created a new leadership style, D.O.P.E. leadership. She is currently writing her first book, D.O.P.E. Leadership: Success is in the Style.
Host, Terry Cato introduces the quarantine series, "It Is Written" a series of author interviews. Her first guest, Dr. Gerri Forte is the author of "Of Prayers and Beatings".
The story of Cleodine Georgette Duarté is told through firsthand narrative style as she discovers pertinent historical information that led to her understanding and forgiveness of the parent whose emotionally imbalanced actions terrorized her childhood while at the same time developed the foundation for the person that she has become.
The story begins in rural Mississippi during the 1800's when the first members of her father's family were imported from the Bahamas to a plantation in Newton Mississipi and transgresses through the decades to life in the current day Silicon Valley. An understanding of mental illness coupled with the impact of systemic racism help Cleodine to understand, forgive and love.
Catch the first episode:
Check out Terry Cato's radio interview with Eric of the Morning Drive Thru.
Happy Holidays! -From My Family to Yours
Excerpt from Entrepreneur.com
Women make up one half of the earth's population. And yet, if you survey the landscape of founders of the most notable tech companies in recent years — Mark Zuckerberg, Brian Chesky, Jack Dorsey, Travis Kalanick — they are all white males. These leaders of Facebook, Twitter, Airbnb and Snapchat give the appearance that founding massively valuable companies is primarily the sport of men. Is it just a coincidence that none of them are women? Are we to believe that women simply don't create great things? Or, should we instead address the reality that we live in an unbalanced world where the path for female entrepreneurs is much much harder?"